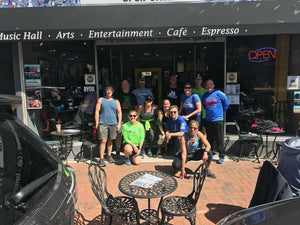 Welcome to the RUNegades
RUNegade (Run-e-gade): A runner who behaves in a rebelliously unconventional manner.
The RUNegades is a federally-recognized 501(c)(3) nonprofit that hosts free group runs for fun and puts on running events to help local charities.
We began in the unconventional city of Phoenixville, PA with one clear principle. Running helps us, helps others, and is a hell of a lot of fun. (Okay, maybe that's three principles, but they are all very clear!)
We're a group of serious, irreverent yahoos who care about laughing and camaraderie just as much as we care about improving our per-mile times (a lot). We run, we eat, we drink, and we accept all paces and faces. (Seriously, our group runs always have walkers, speed-demons, and everyone in between). We're not certain that we'll change the world, but we know we're going to have a blast trying.
---