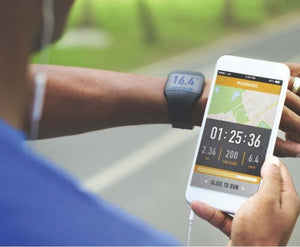 Ryan's Training Tip Tuesday--Technology
Technology!
There is a lot of technology around our running. For the most part, it's all great and can be very helpful. But, have you ever experienced the following:
(a) You went out and felt like you had a great run. Afterward you look at your watch and see 10 mins. per mile and not 9 mins. per mile, and then you feel let down.
(b) You ran your usual 10 mile course on the weekend but Strava says you ran 9.86 miles. Oooh..feel that anger !
(c) You did that 10 mile course and it wasn't recorded at all. Gaaaaaah!
(d) You're in the middle of a run, and you expect to run 8 minute miles. You feel maxed out, but your watch is telling you 8:20's. You had better speed the f- up ! Right ?
Today's tip is to be aware when an otherwise good workout gets stepped on by your tech, and then try not to let your tools dictate how you feel about your efforts. Every scenario listed above is ultimately a positive thing you are doing for your training and for yourself. Use your numbers over the long term, that's when they are meaningful.
---
5 comments